Briskleen is a trusted Cleaning and Hygiene product suppliers in Perth, WA since 1983. We stock a large range of Paper Dispensers, Toilet Roll Dispensers, Hand Soap Dispensers & Sanitary Disposal Dispensers.  If you're looking for soap dispensers or any type of dispensers in Perth, talk to us today.

Our dispenser range covers all bases and some dispensers may be offered free on loan as well (T&C apply).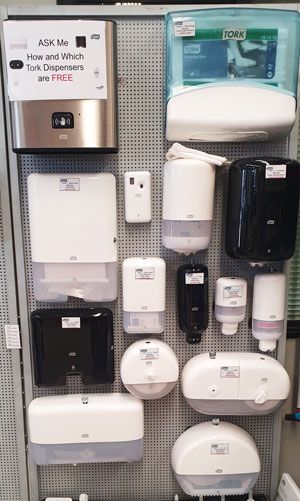 Our Dispenser range includes;
Paper Dispensers
Toilet Roll Dispensers
Hand Soap Dispensers
Sanitary Disposal Dispensers
Whilst we carry our own Briskleen range of Dispensers, we also carry other brands such as Tork Dispensers/ Deb Dispensers/ Kimberley Clark Dispensers/ Baywest dispenser.
We have an extensive range of dispensers at our store in Malaga. So drop in and have a look so that you can learn more about all you need to know about Dispensers before you make a purchase.
Briskleen Paper Dispensers
Briskleen sells both folded and rolled paper towels, along with the appropriate dispensers.
Slimline, our most economical folded paper product, comes in cartons of 4000 with the matching dispenser making this a great money saver.
This is ideal to be used in schools, hospitals, gyms and any business where paper consumption is high and more cost effective solutions are required.
Ultraslim and Compact handtowels are also available, We can offer you dispensers and installation for these as well. Please contact us for more details.
Some of our Hand Towel Dispenser Products
Jumbo Toilet Roll Dispensers hold up to 650m of toilet paper reducing servicing time and risk of run out which makes it ideal for high traffic washrooms
We stock the full Tork dispenser range with the Toilet paper to fit.
Some of our Toilt Roll Dispenser Range
Ideal for areas where alcohol-based / flammable products are a concern, such as schools, prison, health institutions.
Non-alcohol based foam sanitiser - Ideal for areas where alcohol-based products are a concern.

Superior formulation - Provides effective sanitising without drying the skin. Foams instantly, spreading product quickly and more effectively.

No water required - Quickly dries on hands without the need for rinsing with water.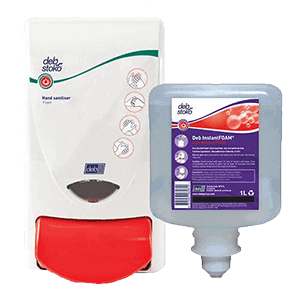 Use without water to kill 99.99% of many common germs
Check our Hand & Body Care Range
---
Some of our Deb Dispenser Products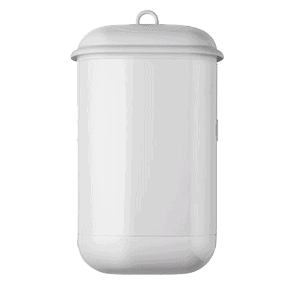 Sanitary Disposal Dispensers
Featuring a convenient lifting ring rather than a traditional tray, there's no need for any contact with the opening. With no line of sight into the unit, it's a clean process both visually and physically. Our unique liner cassette protects cleaning personnel throughout the servicing process.
Small, Simple To Operate And Easily Accessible – A Hygienic, User-Friendly Sanitary Disposal Option.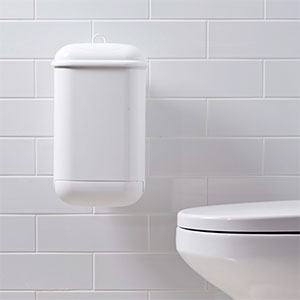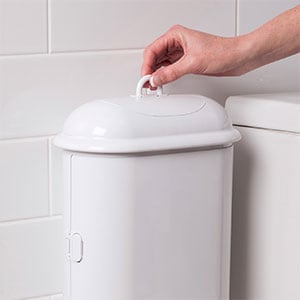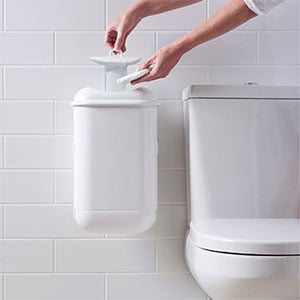 Some of our Sanitary Bin Dispensers
Drop us a line to find out more about our Dispenser Range