Get the best Hand Sanitisers & liquid hand soap dispenser solutions from Briskleen to stop pesky viruses from spreading. We carry a range of hand Sanitisers & soap dispensers that can kill & destroy the spread of most germs. We also carry a range of Industrial Hand Soaps which can be used throughout the day.
Our Hand and Body Care Product Range includes;
Hygiene Specialists in WA since 1983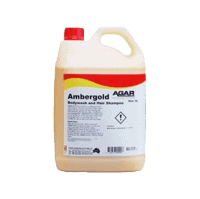 Agar Ambergold Body & Hair Soap
AMBERGOLD is a premium quality all-over bodywash shampoo. The rich, luxurious foam rinses away soils and leaves the skin feeling soft and enriched and the hair silky, conditioned and manageable. AMBERGOLD is balanced to the natural pH of the skin, and is very mild and gentle even on sensitive skin. It is suitable for use in both soft and hard water.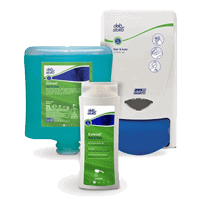 Deb Estesol Hair & Body Wash
'Rainforest' fragrance - universally acceptable, refreshing and invigorating fragrance with no lingering scent
Contains a mild, yet effective blend of cleansing agents - suitable for frequent use to remove general workplace dirt and grime
Contains moisture-binding emollients - leaves the skin feeling more comfortable, hydrated and supple
Open Full Range of Body Soap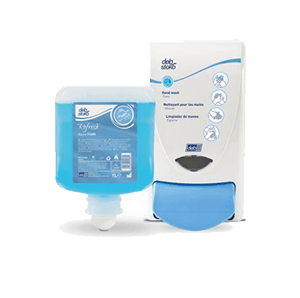 Lightly Fragranced Gentle Foam Hand Wash
High quality silky smooth foam

 - provides a very pleasant hand washing experience and leaves skin fresh after use

 This product has been independently certified as meeting the requirements of Good Environmental Australia - Personal Care Products Standard
Briskleen Foam Soap 5ltr
Foam soap is a balanced water based hand cleanser formulated for fast removal of most industrial and commercial soilage. Foam soap contains lanolin for skin softening, it is neutral in ph and contains no solvents which may harm skin. Foam soap rinses freely leaving hands soft, clean and fresh.
Open Full Range of Foam Hand Soap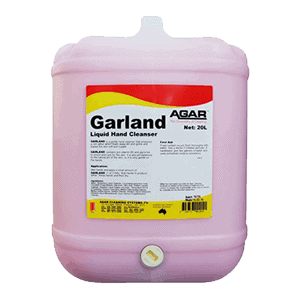 Agar Garland
A premium quality hand cleanser for use where regular hand washing is required. A rich lather floats soil from the hands leaving skin feeling clean, soft and supple. Added vitamins in Garland enrich and care for the skin so it can be used throughout the day.
Open Full Range of Liquid Hand Soap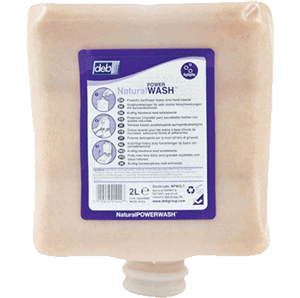 Deb Natural Power Wash
Uses the power of Debasol®, Deb's patented combination of solvent free, natural sunflower oil extracts with cornmeal and ground olive oil stone scrub to provide a highly effective 'deep-clean' performance. Effective on most ingrained and difficult to remove industrial soilings. Contains moisturiser to help ensure regular use does not affect skin hydration.
Open Full Range of Industrial Soaps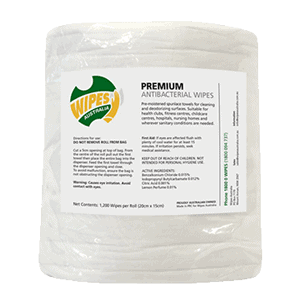 Antibac Wipes
Premium Antibacterial Wipes are pre-moistened spun lace towels for cleaning and deodorising surfaces. Suitable for health clubs, fitness centres, childcare centres, hospitals, nursing homes and wherever sanitary conditions are needed.
Open Full Range of Hand Sanitisers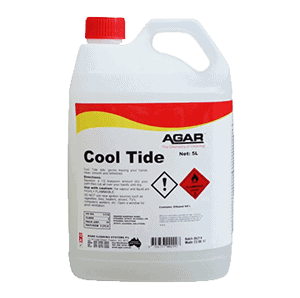 Agar Cool Tide Hand Sanitiser
COOL TIDE is a thick anti-bacterial hand sanitiser that kills germs on the skin. It contains 73% v/v ethyl alcohol, which reduces the level of germs on the skin safely and effectively.
Open Full Range of Skin Protection & Care
Some of our Hand & Body Care Products
Drop us a line to find out more about our
Hand & Body Care Range