CHANGE STARTS WITH YOU WA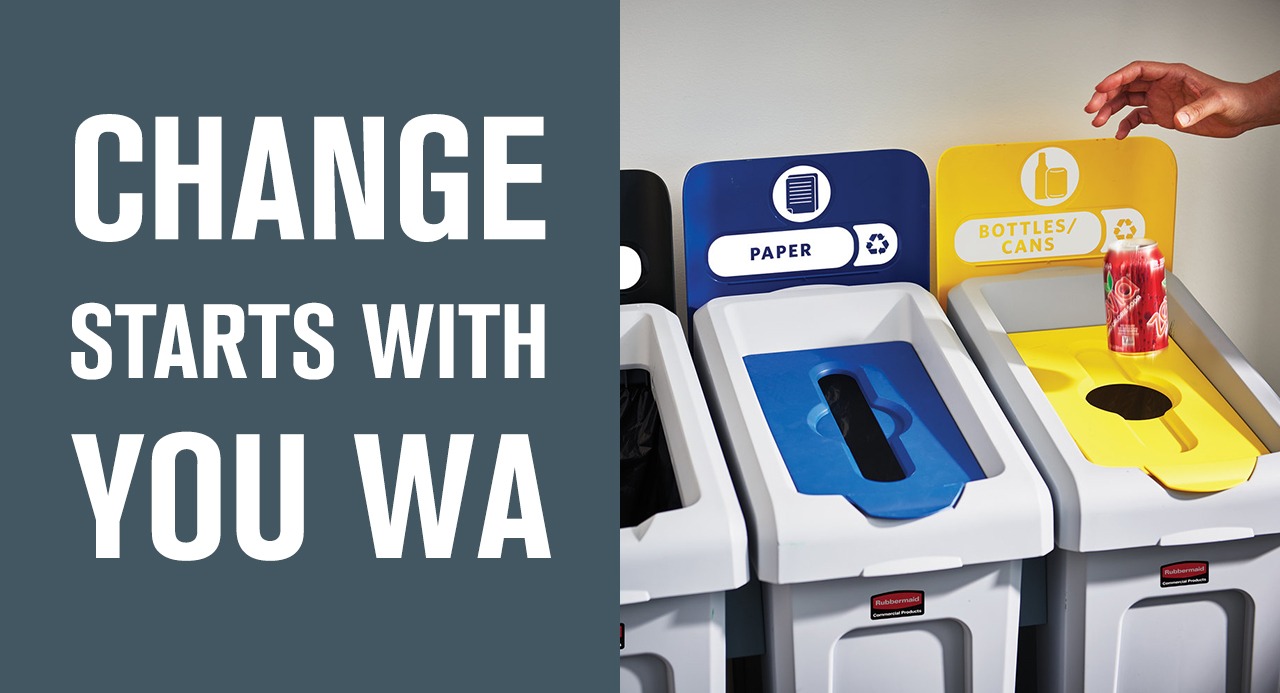 When you recycle with Containers for Change, you get a 10 cent refund for every eligible drink container you return. Keep the refund or donate it to your favorite cause.
IT'S AS EASY AS 1, 2, 3...

Get more details on Containers for Change Here
At Briskleen we're doing our part to help making Recycling easier for businesses with Rubbermaid Commercial Slim Jim® Recycling Stations
The Rubbermaid Commercial Slim Jim® Recycling Station offers a front of house look with back of house functionality.
Intuitive lid openings help patrons and staff sort recyclables more effectively.
Provide better waste stream visibility by selecting a color and waste stream label for your facility needs.
Hinging lid inserts are optimized to fit any size recyclable.
Simple and durable execution. Components snap in place without the use of hardware.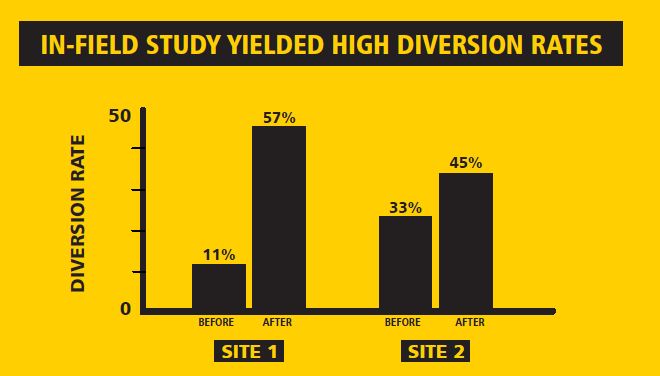 Improving recycling effectiveness has a positive environmental impact, helps facilities achieve sustainability initiatives and can lead to cost savings. Slim Jim® Recycling Station is proven to increase recycling effectiveness. Source:
In-field Recycling Study - July 2013
An Adaptable Recycling Solution
Customised recycling—Facilities can choose from 6 colours with customised openings to build a recycling station that fits their unique recycling needs.
6 COLOURS
Colour-coding creates consistent visual cues for patrons and staff when sorting recyclables.

CUSTOMISED LID OPTIONS
Restrictive lid shapes ensure the right waste streams get into the right bins. For an open top option, no insert needed.
10 WASTE STREAM LABELS
Expert designed waste stream labels feature 3 visual cues:
the recycling symbol, a waste stream icon and verbiage
proven to increase recycling effectiveness.

Click to Learn More
Drop us a line to find out more about Recycling & Environmentally Friendly Solutions by Briskleen