Briskleen is a trusted paper towels suppliers in WA supplying supreme quality paper products since 1983. All our eco friendly paper towels are FSC Certified. We can also supply Paper Dispensers for our Paper towels.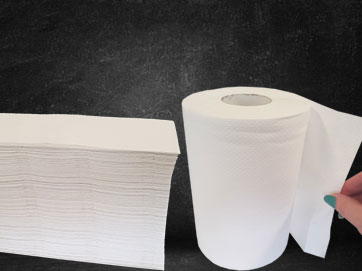 Our product range includes
Hand towels

Centrefeed towels

Paper napkins

Roll towels

Tissues

Toilet rolls
Dispensers for a variety of hand towels are available for purchase. We can also offer dispensers free on loan along with your paper product purchase (Please contact us for more details)
FSC Certified Paper Towels
We care for the environment which is why our paper towels carry a FSC certification for responsible forestry to ensure they are eco friendly paper towels.
Our hand towels are environmentally friendly as they are made with pulp sourced from sustainably managed forests and controlled sources. All our paper towels have FSC certification.
Learn More about FSC Certification here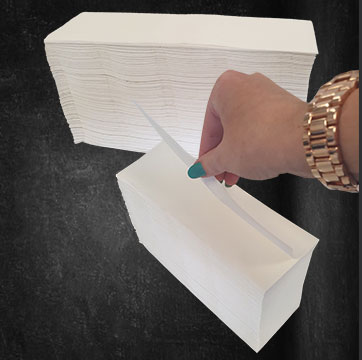 Trusted Paper Towel Suppliers in
WA
We produce paper towels that are gentle to the hands with a high-quality feel. Our paper towels are ideal to be used in commercial industries, schools as well as for household use.
At Briskleen, we focus on giving you comfortable hygiene at a low cost. This philosophy extends to our paper towels as well. Economically priced, our paper rolls allow you to reduce usage and cut costs.
Some of our Paper Towel Products
Our Full Paper Towel Range
Hand dryer Vs. Paper Hand Towels
So which method should you choose? The differences are, in fact, very significant. Despite often being marketed as the most hygienic way to dry your hands, jet-air dryers actually produce over 60 times more viral contamination than dryers using warm air. Paper towels, while still capable of spreading some viruses, transmit even less – 1,300 times less than jet hand dryers, to be precise.
Differences in the way these methods work can help explain this huge discrepancy between results: jet-air dryers remove water by forcefully dispersing it into the air upwards and sideways, while paper towels produce very little air movement. And although warm-air dryers do rely on airflow, most of the movement is in a downwards direction, meaning that germs are directed towards the floor.
The significance of these numerical differences means that in locations where hygiene is especially important to prevent the spread of disease, such as hospitals, GP surgeries and restaurants, the choice of hand-drying method should be considered very carefully – and paper towels win hands down
Drop us a line to find out more about our Paper Towels Range