We carry a full range of products to care for your floors. From everything you need to strip and seal a hard floor to flat mops and floor cleaning equipment to floor protectors, we even carry shoe covers to help protect your shoes.
Whist we carry all the chemicals you need to maintain your flooring, we also carry all the equipment you need to strip, polish and maintain your flooring. From Floor Sealer Applicators to electric floor scrubbers, talk to us on how to get the job done.
Our Hard Floor Care Products include;
Hygiene Specialists in WA since 1983
Glossy Floor Sealer | Shiny Floor Sealer | Matt Floor Sealer |Satin Floor Sealer | Concrete Floor Sealer | Hard wearing Floor Sealer |No Buffing Floor Sealer | Home Floor Sealer| Non-slip Floor Sealer |Floor Maintenance |Floor Maintainer |Floor Strippers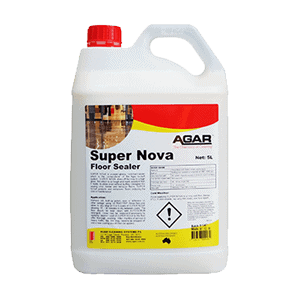 Super Nova Floor Sealer
SUPER NOVA is a super-glossy, rock-hard sealer that is so tough and mark-resistant that it holds its shine even without buffing, yet it will respond well to being buffed.
This is one of the most popular sealers we sell as it can be applied straight off the mop leaving a high shine, which a lot of other sealers cannot achieve.
Our Agar Sealer Range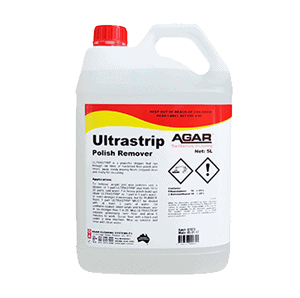 Agar Ultrastrip
ULTRASTRIP is a low foaming stripper with a free rinsing action that leaves floors stripped and ready for recoating. It has a low concentration of volatile ingredients so it is practically odourless to work with. It will not affect metal, vinyl tile or wood surfaces but must be diluted for stripping rubber floors. It should be well diluted and used cautiously on sheet vinyl floors.
Our Range of Floor Strippers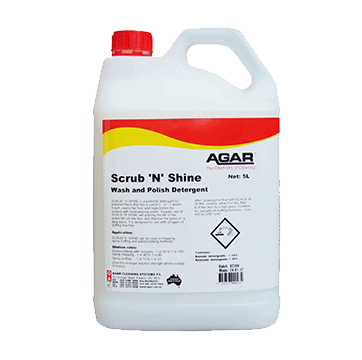 Agar Scrub 'N' Shine Polish
SCRUB 'N' SHINE is a powerful detergent for polished floors that has a useful 2 in 1 action: it both cleans the floor and replenishes the surface with hard-wearing polish.
Click to Open Our Floor Protectors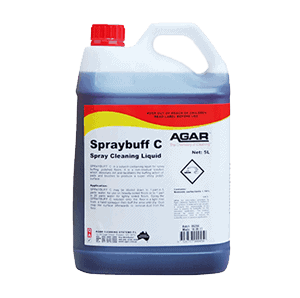 Agar Spray Buff
SPRAYBUFF C is a water-based liquid for spraybuffing polished floors. It is a non-residual solution which dissolves all commonly encountered floor spillages and facilitates the buffing action of pads and brushes in producing a super shiny polish surface.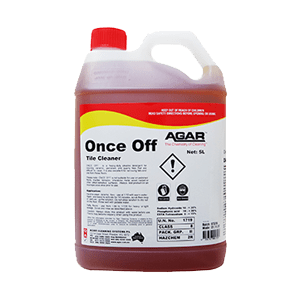 A popular product that gives the floor a sparking clean finish like the original floor
Agar Once Off
ONCE OFF is specially made for cleaning ceramic, porcelain and quarry tiles that are difficult to clean. Many of these types of tile have tiny holes or pores in the surface. Dirt collects in these holes and gives the tiles a "grey" appearance. Where ordinary detergents are ineffective on such tiles, ONCE OFF is excellent. Its powerful cleaning and penetrating action draws the soil out of these tiles.
This floor cleaning product may also be used to clean concrete, bluestone, sandstone, terra cotta and clay or concrete pavers. It is ideal for use on floors in shopping centres, toilets, shower rooms, kitchens and carparks.
Specialised Floor Product Range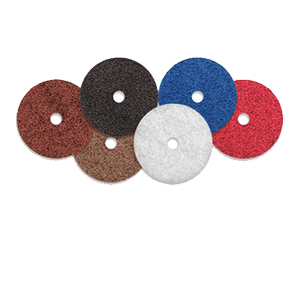 Glomesh Floor Pads
We carry  a large range of sizes and colours to suit each different floor type and purpose.
Floor Pads & Twisters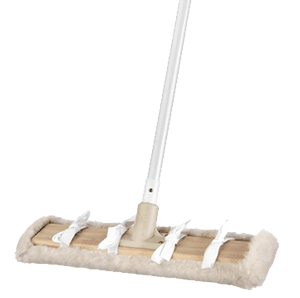 We carry a full range of Floor sealer applicators like the lambswool, microfibre flat mops or the polish looped fringes.
Floor Sealer Applicators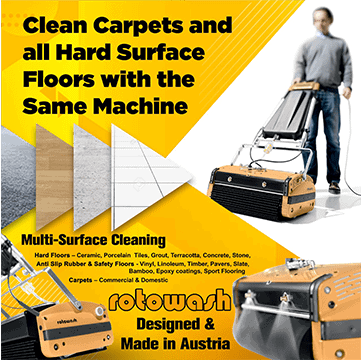 Rotowash Carpet & Tile Scrubber
Rotowash is the ultimate all in one. An innovative machine from Austria that cleans all types of hard and soft floors, including tiles, grout, slip floor, carpets, lino, vinyl, concrete, wood, marble and rubber
Floor Scrubbing Machines
Drop us a line to find out more about our
Floor Care Product Range
At Briskleen, we pride ourselves of providing the right advice to all our customers in WA. So drop us a line or give us a call to find out more about all our Floor Care Solutions