Briskleen has been in the business of providing washroom, hygiene and hospitality needs for over 3 decades. Our paper product range is extensive and caters to schools, childcare, commercial cleaning companies as well as the general public.
Briskleen offers 400 sheet toilet paper rolls ranging from regular to premium luxury to suit your needs and your budget. These can be used with or without a dispenser.
Our 600 sheet 2-ply toilet rolls can be used with our 4 roll carousel dispenser which we provide with free installation and Free on Loan (terms and conditions apply)
Did you know we provide the following Services?
Our Toilet Paper Carry the FSC Certification
We care for the environment which is why our toilet paper carry a FSC certification for responsible forestry.
Our toilet papers are also wrapped in paper and come packed in cardboard cartons making it a perfect eco-friendly toilet paper option.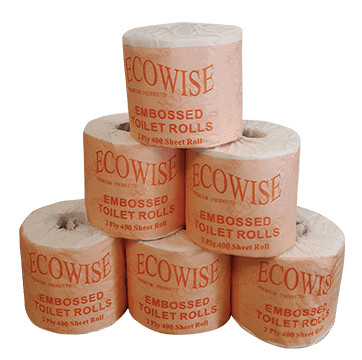 We carry the widest range of Toilet Paper
If it's not Briskleen Toilet Paper, it aint Toilet Paper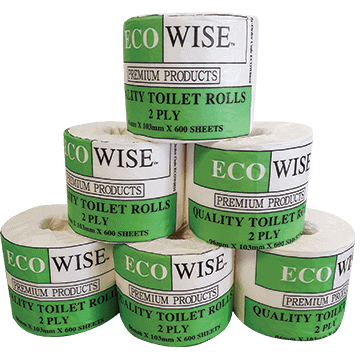 Our special Toilet paper brand ECOWISE has the perfect combination of strength and comfort and is value for money.
Why use ECOWISE toilet papers from Briskleen?
Tissues made from 100% natural virgin paper

More absorbent so you can use less

Designed with your comfort in mind

Flushable and safe for standard septic and sewer systems

Made with pulp sourced from sustainably managed forests and controlled sources.

Packed in environmentally friendly packaging

Safe and hygienic choice for your family

Value for money combined with superior quality
Did you know why FSC certification is important for your toilet paper?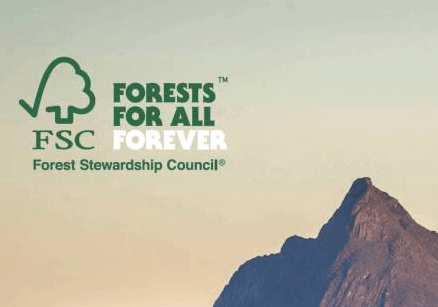 Toilet paper contributes to the deforestation of millions of acres of forest

It takes about 384 trees to make the toilet paper that one man uses in his lifetime.

10% of trees cut down are used only for the manufacturing of toilet paper
The FSC certification means that your toilet paper has been sourced from sustainable forests and has responsible forestry practices.
By switching to an Eco friendly toilet paper such as ECOWISE where even the packaging is recyclable, you will be helping to conserve millions of trees for future generations.
Drop us a line to find out more about our Toilet Paper Range